Pickup Artist Infield Coaching in Washington, DC. Contact Michael to find out about other available coaching times. 
It's not enough to know what to do,
to get results you have to
effectively do what needs to be done 
Whether you think you want to become a major player or think that you want to find one special girlfriend this course will give you specific tools that you can use to take your game to the next level. 
Notice I said think you want a girlfriend – this is because once you have mastered these skills and developed an abundance with women you might find you are perfectly happy having more than one woman. 
Depending on where your skills and experience levels are at there are a potentially overwhelming number of various aspects to work on. What should you learn first and then next?  The far greater challenge for most people is persistently applying that knowledge and taking action. There is a big difference between knowing what to do and doing what you know. Goals and the willingness to persist until you reach them are the bridges that span this gap as well as good coaching. 
By popular demand I have decided to offer one-on-one infield coaching sessions which in the past were available mainly through my comprehensive coaching program. Through infield coaching you will learn effective communication strategies that you can use immediately, both during the day and night with the women you desire. You will learn through demonstrations and guided exercises and by immediately taking it out into the real world through an outdoor festival. 
Much of what will be taught is outlined in the social skills and seduction roadmap sections of my book Become That Guy: Become Irresistibly Attractive  a comprehensive A – Z reference for pickup, available on Amazon.com and directly from Michael Hurst.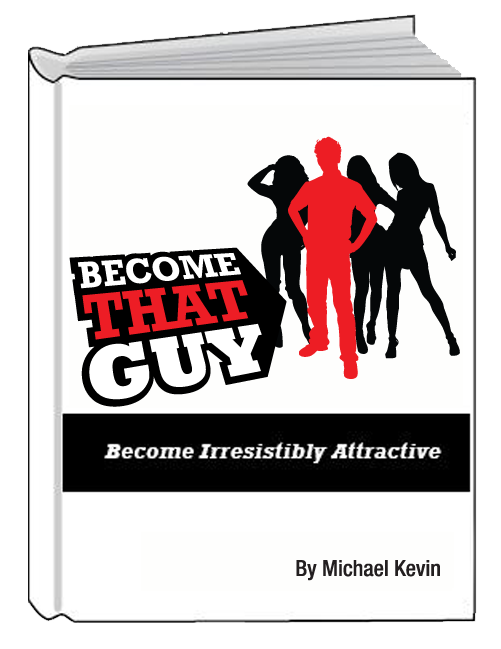 Learn by observing demonstrations and through guided practice as you talk to hot women right there in the bar. 
Get immediate feedback so you can learn what you have been doing right and more importantly what you have been doing wrong, so that you will find yourself naturally doing and saying the right things at the right time without having to stop to think about it.

  
Before I go into more detail about what you'll learn, here is what some past attendees of this seminar are saying 
 This one's long overdue. I've taken a few rounds of QuickKill's program and I can't say enough good things about it.
I first signed on for the program for the very simple reason that I felt that my game had reached a plateau and that I needed something to kick me up to the next level. In retrospect, I'd have to say that my sticking points at the time   were building attraction and trigger anxiety. Sure, I could open sets and my conversational skills were very good. But although I was good at interacting, I wasn't good at attracting. And in those instances where I did have attraction, I wouldn't push things as far as I should have.
If you've never seen QuickKill in set, you should. I've never seen anyone as forceful and aggressive and willing to push the envelope. And the girls eat it up like a fat kid on candy. In uncalibrated hands just being dominant and sexually aggressive could be a recipe for disaster. But teaching the calibration underlying this ability is where he excels and is the essence of what he teaches you. A deep understanding of the psychology of attraction that allows you rapidly escalate with women… 
… I'd especially like to point out the bit about identifying and changing your limiting beliefs. This skill alone is worth the price of admission. I had been misdiagnosing some of my own sticking points. QuickKill got 'em right and has been very creative in coming up with effective ways for me to address and change them. He's not joking about customizing a plan that's just right for you.
But most of all you're getting access not just to a solid PUA, but to a solid guy. He genuinely loves what he's doing, and gets tons of enjoyment out of not just teaching, but out of seeing your progress. He understands his own sticking points and is dedicated to working on them and his enthusiasm for self improvement is contagious. He's completely ego-free and is a lot of fun to hang out with.
So, am I the PUA I always dreamed of being after taking his course?? No, but that's not the point. The point is that he helped me identify things that were holding me back and gave me tools that helped me get to the next level. Totally recommended.
– Todd 
35, Bio Chemical researcher
Washington, DC 
Here is another review by a client who got results that night 
What Michael teaches really works, use it! 
I had heard about Michael but I was skeptical, however after seeing this woman literally drop into a trance where she seemed completely focused on him even in the middle of a noisy, crowded bar when she was out with Michael I attended one of his weekend seminars and thought it was so powerful that I then signed up for his month long comprehensive coaching program. I'm going to note that I am still a virgin, (update 4 weeks later: no longer a virgin, 1 year later still dating the same woman) although I feel I'm going to make a lot more progress in the coming months … 
Here is my experience with Michael's seminar; as you all know, I was one of about 25 guys that took Michael's weekend seminar, which included lots of skills from NLP, which I think was very powerful. I think it is integratable into any style of attracting women. So whether you're a natural, a PUA, an RSD, or whatever … learning this universal language of attraction will help you to communicate powerfully at a nonverbal level. 
While on the metro coming back from infield coaching in DC, I approached a woman on the metro and within 5 minutes got an IOI (indicator of interest) that I have never gotten before. She exposed her neck at a 45 degree angle and put her hair on it and was stroking it gently. I think she is attracted to me I think to myself … BUT WHAT NEXT? 
All of a sudden I felt that same tension and relaxation that QuickKill (Michael) made with that chic in front of the room. Her eyes got shinier and I felt I was in a bubble. I started to ignore the sounds of the metro, and the train seemed to get faster and I was running out of time before my stop.  All I remember of this situation was the constant eye contact we had, the neck she had, and everything going so fast! She ended up giving me her phone number without me asking for it. 
Keep in mind this is my first time that I tried this out after learning it earlier that day.
Michael's stuff works, Use it. Thanks Mike. I'll see you in the coaching program. 
 Sean A. 
23 year old grad student 
Here is some of what you will learn  
• How to build an incredibly powerful seduction state of mind Be That Guy who is in state and go beyond overcome "approach anxiety" rather than just try to ignore it or plow through it. 
• Design in your own ideal emotional state so that you can turn nervous energy into the right combination of charisma, playfulness, genuine curiosity, awareness and sexuality that works for you. 
• Approach with confidence learn some good openers and develop your own effective openers to initiate your interactions with women and serve as a guide so you know what to say while you are honing your social communication skills.  
• Develop your own personal career elevator speech that turn the "what do you do" question into an interesting conversational lead-in rather than a conversation killer. 
• Build your conversational skills, train on how to effortlessly flow from one conversational topic to another using specific drills. Stop running out of things to say. 
• Body posture and movement exercises to train yourself to effortlessly project the kind of relaxed confident power that is naturally attractive to women. Identify and eliminate any moves that were attraction killers which you were probably not aware of. 
• Sexually escalate the conversation smoothly through through your skillful use of language and your touch with smooth kino escalation. Go for it when the moment is right. Never get caught in the platonic "friend zone" again. 
• Several ways to quickly get her phone number and set up a 2nd meeting on the spot that will actually work out. 
Michael is very focused on the student
This is a long overdue review of Michael's become that guy seminar. Hope it helps.
After attending an extensive 2-day weekend workshop with Michael I decided to take the plunge into his 4 week program. I thought it was a great bargain compared to other expensive stuff out there.
Typically each week we started with a class workshop going over NLP and general social concepts and patterns. The classes were long and went over a lot of material. There were handouts with a lot material to practice and study.
After the classes we went out to local bars and did in field sessions. The great things I got out of the infield part was how easily Michael was able to initiate with good energy and simple conversation. One of my sticking points was trying to over think of complicated ways to get conversations started. Just watching him closely he was able to disprove a lot of community theory that you needed to be super strategic in opening. I mirrored some of his style and found great results on opening.
Another good thing I got out of the workshop was a realistic perspective on meeting women and a quantitative approach similar to sales. That if you focus on opening an x number of conversations with women a Y amount will hook and turn into a solid conversation. Some will be interested, some won't, so what. As you get better you can improve upon this. This painted a realistic picture that its better to keep talking to lots of women until things start to get going. When you keep these things in mind you get less attached to outcomes and one particular girl etc.. (for the most part!)
In addition to night game we did some daytime outings. Michael opened up many sets and groups, often with higher energy. To my surprise I was also able to use high energy to open sets in the streets and shops etc..
Day game also presented a good way to practice NLP patterns (engaging stories and vivid descriptions) to see how they are effective with daytime conversation. Both myself and another student had a lot of day game experience we were able to tweak Michael's material to our day game.
Just watching him closely talking to women he was able to disprove a lot of community theory that you needed to be super strategic in opening. I mirrored some of his style and found great results on opening.
We had several phone sessions. He made sure that I got all of my questions answered before ending a call and even stayed up late to talk. Michael gave me homework to write stories which he would take time to edit and review. I went over the stories on the phone and got coached into how to make them more interesting and engaging. Overall Michael is very focused on the student and makes himself available beyond what is initially designated.
Prashant N.
29, Computer Sales Washington, DC
Why Should I pay money to learn?
If you met even one person who rocked your world, would it be worth it? How much does it cost to not get what you want?
How much money have you spent going out on dates – THIS MONTH ALONE – only to find that nothing comes of it except more frustration or even the feeling of being used?   It is worth it?
I even know of men who decided to spend thousands of dollars going to a therapist or even a prostitute without anything changing, when learning a few new skills and understandings would have gotten them what they wanted. 
Consider the value of your time that you can never get back. Even if you do meet a woman it is far from guaranteed  that you will end up dating or hooking up if you don't have the skills and understandings necessary to get there. 
I've seen it happen all the time, for more of my clients than I can count. They save hundreds of dollars each month while avoiding the hassle and heart ache of dating, and they meet one amazing woman after another…  for the rest of their lives all in the natural flow of their daily life.


You bet it is!
I'm pretty well established financially, with the car and the slick apartment to prove it, however this still wasn't enough to meet quality women I wanted to be with. I once even spent $5,000 to fly this former magazine model across the country and all I got was a peck on the cheek. I always thought that money however that somehow if I had more money things would just kind of work out for me. Then I realized that most women aren't truly attracted to a guy because of how much money he has, they just need to feel a certain way.  That understanding in practice really is priceless.
– Andy
42, consultant
Washington, DC 

My coaching program also includes the following bonuses 
Bonus #1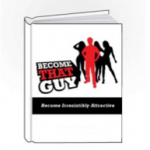 A copy of my book Become That Guy: Become Irresistibly Attractive 
 

When you Become That Guy who is Irresistibly Attractive you can have power and choice in your relationships with women while being honest and clear about what you want. This book is a comprehensive reference for developing attractive attitudes, beliefs and behaviors so that they naturally become a part of who you are, rather than having to recite fake lines or stories. 

 

(29.95 value) 
Bonus #2 
Become That Guy: Irresistible Confidence hypnosis audio 

Learn to become irresistibly attractive and irresistibly confident by passively listening to this audio course each night before going to bed. (24.95 value) 
Bonus #3 
Pickup: Real Life Adventures of Seduction book
Learn how to successfully pickup women through entertaining real life step-by-step field report examples from myself and some of my clients. 
The short stories contained in this brief memoir include the following:
Mile High Mike: Seduction at 35,000 feet – How I picked up a woman during a plane flight to South Africa.
Get Laid or bust: where I picked up a hair dresser from the gym pool who turned out to be a nympho with bipolar disorder.
4 ½ foot tall client loses his virginity to a 6 foot tall blonde personal fitness trainer
Conservative Girl and hard core sexting. See how I helped lead a woman who is "not that kind of girl" past her own hangups
Redhead Model: Dance Floor Pickup. An ultra fast pickup, 15 – 20 minutes from meeting until we were heading home, then intense mad love and then it ended weird in heart break. 

($19.95 value) 
Phone coaching session 
Look, this has worked for everyone that I have ever chosen to work with, but part of the reason for my success is because I also been selective to work with guys that really want to get results. I don't want to work with guys who aren't certain that don't see the value in this or I don't think will benefit from this, so give it an initial shot and see if this is for you. 
So rest assured and get the results you truly desire that others have already gotten.
So sign up today
or if you still have additional questions contact me for a phone coaching session to discuss your particular situation send me an email to Michael@BecomeThatGuy.com or text me at (571) 969-4782 so we can talk and see if we would  work well together. 
About Michael 
Michael is a dating consultant in Washington, DC, author and speaker who runs the DC Pickup Artist Meetup Group.   Michael first discovered the men's dating education Community or Pickup Artist Community (PUA) back in 1999 and has coached hundreds of men and some women for years now and offers 7 different different seminar workshops. He is regarded as one of the foremost experts in recognizing and rapidly increasing sexual attraction and fostering relationships that develop organically. He has been a speaker at several national dating conferences across the U.S. while appearing on several different radio and TV shows as well.

Michael is the author of the book "Become That Guy:  Become Irresistibly Attractive" a comprehensive resource toward dating and self-development for men. When you become that guy who is irresistibly attractive you can be powerfully direct and authentic, secure that you can have the kinds of relationships that you really want. He is also the offer of Pickup: Real Life Adventures of Seduction in DC
Michael blends his personal experience and experience coaching others with almost 12 years of experience in public speaking, sales and promotional marketing. Go to his website http://www.becomethatguy.com for more information about his coaching, seminars and to read free articles and field reports of his adventures.